The SEO professionals at A2 Solutions hold experience in optimizing the website in order that search engines like Google, Yahoo and Bing will rank you higher in their searches than your competitors.
All our Search Engine Optimization, SEO activities are targeted on guaranteeing that your website ranks high in organic searches (SERP). Our large expertise in completing such projects ensures that your website is visible on all online media, not simply search engines (SEO).
Get your website SEO rank high among competitors, get found, get online guests, get enquiries via online channel. The discouraging task is showing within the 1st 10 listing of the SERP among an ocean of comparable global solution suppliers.
Social Media promoting and Search Engine Optimization, SEO became more and more adorable to businesses as they're perceptive concerning their charming powers. Our SEO solutions can facilitate your website in achieving the in demand high ten rankings on Google, Yahoo and Bing.
Internet marketing consist of Search Engine Optimization (SEO), Search Engine Marketing Service (SMS – SEM), Social Media Marketing (SMM), Email Marketing, Bulk SMS and Bulk Voice-marketing, Referral Marketing, Affiliate Marketing, content marketing etc.
90 % of customers search for their needs in the online market. Be there when they were searching for you.  Search engine optimization helps to increase the visitors to your site.  SEO can help to make your website easier to understand for search engines like Google, Bing yahoo etc..
Social media marketing (SMM) uses social networking websites as a marketing tool. SMM help a company to get direct feedback from customers & reply to the feedback. Social network helps a company to increase Online branding and increase customer reach. Social media give customers the opportunity to ask questions to the business owners directly.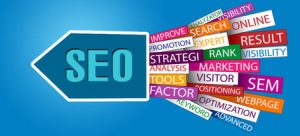 Our internet marketing services Includes :
Keyword Research & Identification

Competitor Analysis

Content Marketing & Optimization

Social Media Promotion

Inbound Link Development

Search engine Submission & Optimization

Referral Marketing

Following Webmaster Guidelines